RIOCAST 02
Benedikt Frey - Do Easy
Benedikt Frey, Co founder of R.I.O. and Serious Trouble will give you some insight about his mix and some little anecdotes about his younger self in music.
• First things first what recording Technique did you use?
I did that mix in Ableton. Using acapellas in between the tracks, just the way I did back in time with 14 and my first computer.
• How did you build up to this mix? Is there a key Track you've started with?
It was supposed to come out on tape for a "club support" campaign. So the time format needed to be compressed regarding time limits. Furthermore it was "lockdown situation" and I wanted to change routines.
I built it up with productions that entirely we´re done in the studio, including Cooperations such as INIT or Dolphins, Remixes and so on, flirting with the concept of D.E. (Do Easy) / Smoking Marijuana.
• Did the mix turn out the way you've planned it ? Any surprises that changed it's outcome?
Yes, it just turned out the way I wanted it.
• You grew up in Pforzheim in the South of Germany, how did the club scene in your city influenced your music taste?
We had a big Drum & Bass Scene there hitting hard on me. I fell in love with dancing my ass off and with the energy & mystery behind electronic music.
There was no Youtube but a very active network around drum&bassarena (breakbeat.co.uk) and of course we had a nice skate & record shop run by Steve (Sonair). That´s where I met local people in this community.
I was super happy playing one of my first "official" gigs at the event series "Mescolanza" founded by "Eichhorn Crew". Running parallel at that time were also really heavy Dub Events by Ganja Riddim.
So these three were my local town influences that shaped early music experiences inviting artists like John B, King Shiloh, The Green Man or Subfocus for example.
• Did music influence your life in an existential way, like moving to a different city, your style of clothes, quitting something like sports, or starting something...?
Sure it did, that´s why i´m here for. Music really is defining my life. MTV did the start i guess. And since Music & Fashion goes along pretty coherent, yes I did the baggy thing (age around 10-15). I had coloured hair (but mostly because I loved Dennis Rodman) a looot of colors.
I also had dreadloks and a little earplug (age around 13 until 15). Glad this one came out before it was too late. And yes indeed I quitted basketball that was my really big first obsession from the age of 5 on to 16.
Also left my skateboard aside after an injury. This gap was naturally filled with E-Sports & Music then (haha).
• Is there any Music you were only secretly listening to in your childhood?
I can remember one situation when I woke up in the middle of the night going to the CD player in the living room. Putting on some Instrumental track from "Phantom der Oper" ,dancing in the dark (I guess I was around 6 y old) . I scared the shit out of my parents that night. On my next birthday they were cool enough to give me a little "Kompaktanlage"(tapedeck+Cd+Radio-thing). So I mostly was allowed to communicate music in an "open" environment. Back then I was very happy to be able to record the music that was playing on the radio, especially (jam fm) or some "country" music, unfortunatelly I dont remember the name of the radio station anymore.
• Thank you!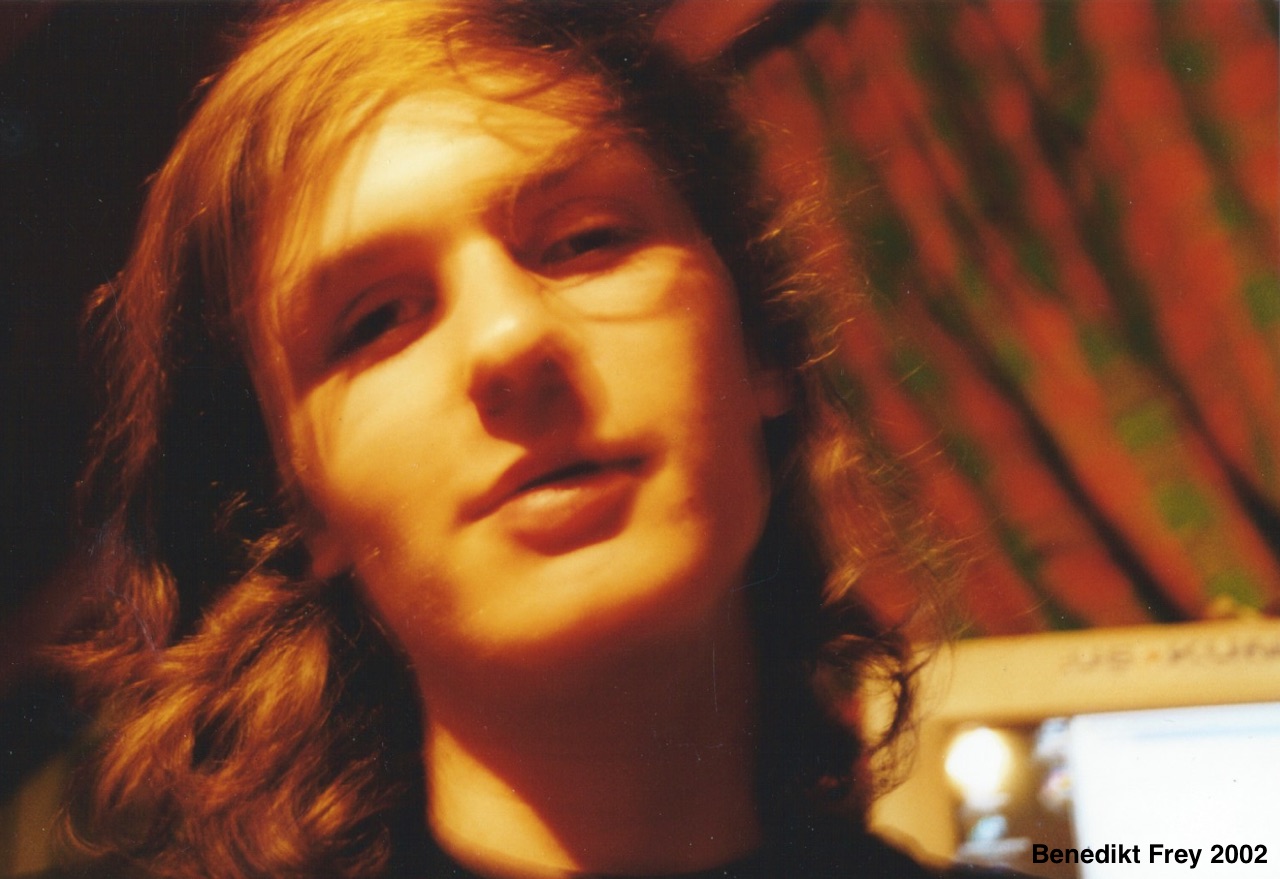 RIOCAST 01
Mad Lubi - Peculiar Time Chariot
• Hello Jan, thank you for being our guest. Can you introduce yourself a little bit? Where did you grow up, where did you spent the most of your youth?
I grew up in Itzehoe, a small city 50 kilometers north from Hamburg. Most of the time of my youth I spent around Itzehoe, Hamburg and Kiel. With friends we traveled nearly every summer to Westerland/Sylt, sleeping on the beach, having fun, enjoying life.
• How did the club scene in your city influence your music taste?
A lot as we had a very vivid club scene with many interesting collectives going on at that time. So as a teenager I was mainly looking for Psychedelic Rock, Funk, Jazz and achieved quite a wide knowledge in these fields. Also mainly through my record dealer and my football trainer who had a big impact on me. As in these days the Psychedelic Trance scene was very aspiring and I already was quite familiar with the term 'psychedelic' I got my first contact with electronic music. Also cause there were some collectives who were deeply connected to many main protagonists of that scene. I can surely say it was big fun.
• Did music influence your life in an existential way, like moving to a different city, your style of clothes, quitting something like sports, or starting something?
Yes, that's why I came to Berlin because of music as I felt I couldn't develop in Kiel anymore where I lived before. In the nineties, my friends and I wore very colorful clothes, flares, fur coats from the '70s of course with faux fur. Also, nearly every one of our group of friends had long hair. I guess that was also strongly influenced through music. We organized festivals, events and broadcasted radio shows. All in all it sometimes influences too much as the money's always gone because I am constantly looking for new music.
• Can you tell us something about the mix you did? When did you record it and is there a special idea behind it?
This mix is very special to me as it contains music I was listening to back in the days when my friends and I were deeply rooted in the psychedelic trance scene. It was an impulsion for a long time to record a mix with music that had been played in the chill-out areas at these parties back then. I also felt that there's a link to the R.I.O. label and it had been so much fun to select and record this podcast for you.
It was recorded during the summer days with a perfect setting at my home. I have a good view into the distance and when I began the sun started to set. During the recording the colors of the sky changed with the music. A magical evening.
• There are quite a lot of podcasts from you floating around the web. Can you give us an insight into the process how you prepare and how the recording situation looks like?
It depends. Sometimes I'm very spontaneous and just dig records out of the shelves, listen to what happens. If I plan a podcast with a special topic most of the work is just listening to records for a long time to get an idea of what fits. My recording situation is a mixer, two Technics record players – so most of the podcasts are all vinyl mixes. I also have an old CD player which I sometimes include.
• You are a dj with a broad musical interest. What is important to you when it comes to music in general and what is important to you regarding buying a record?
The style is not important, the music just has to catch my attention. When I buy a record I really like to find records which are more less under the radar. I also highly value when the record and cover are well preserved except it is rare as hell. As my collection has increased a lot over the years I try to listen a lot before buying a new one. But there are still some I immediately buy as I see them…
• And finally please Complete the sentence – One of my all-time favorite Records is…
'CAN – Soundtracks' as this record / band changed my life so much until today. I knew the group through my record dealer and on my first trip to a record shop in Hamburg called Zardoz I discovered this gem and was completely blown away.
Thank you for your time and the music –