Various Artists
VA Risks Issues Opportunities
RIO03
Pink fog rises amidst the hills; dew covers all in silver paint glittering in the background. Layers covering layers of low clouds, fog and haze.
Shimmering city lights. Silhouettes of figures sitting in the hills, hanging in bridges, on top of houses, looking upon, observing city drive from up high as if it was a meditating bonfire. A notion of something going to happen. But all that remains is a glimpse of pink fog hanging static in the air.
Risks Issues Opportunities, the third release from berlin based R.I.O. Label brings together a collection of electronic wave music from six different performers with one common ground: their mysterious & slightly melancholic aesthetics.
Release date 06.12.2019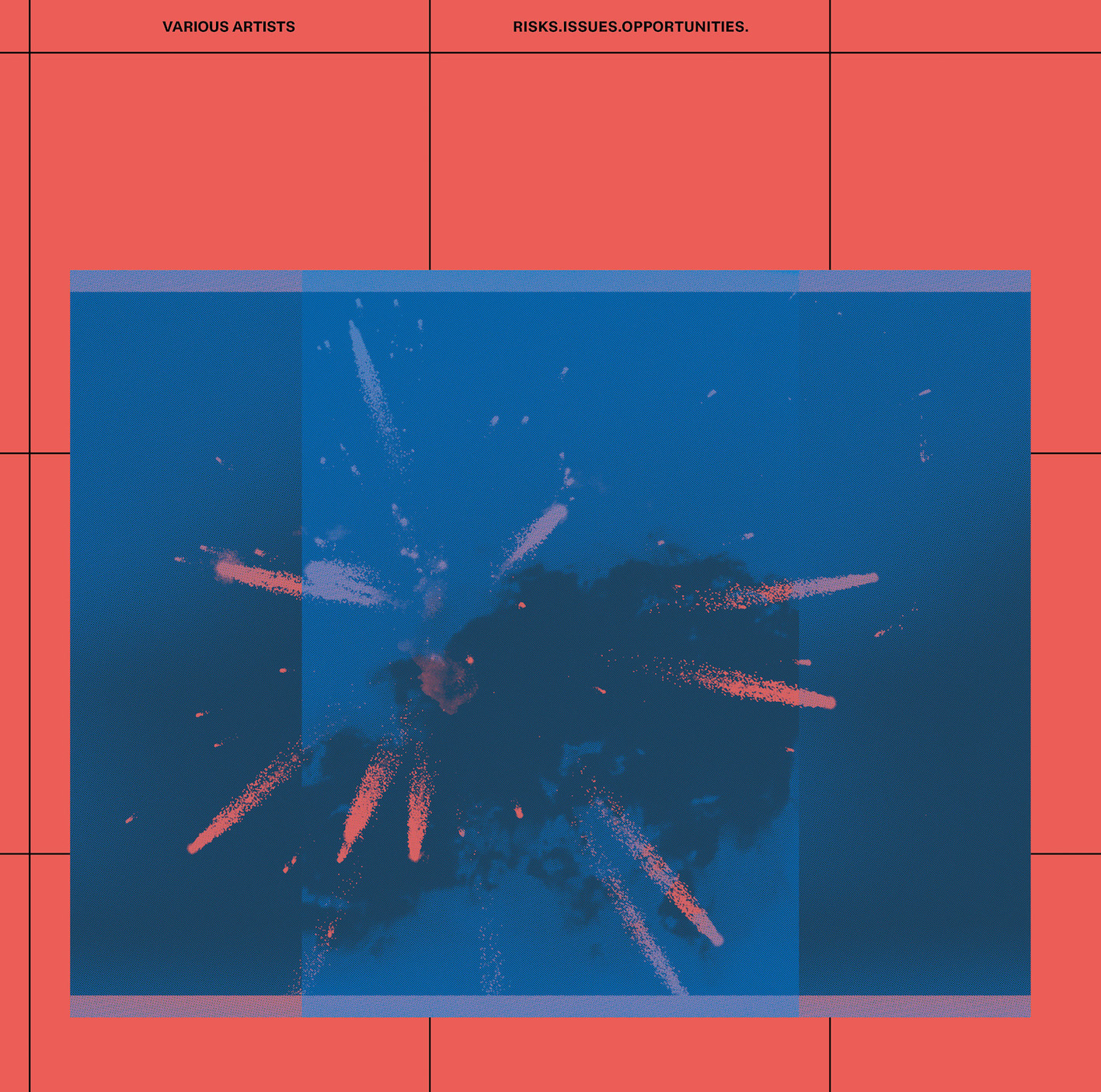 Nadia D'Alò, INIT
Pitcher
RIO02
RIO02 is a split 7inch between Nadia D'Alò and INIT.
"Pitcher" is Nadia D'Alò's very first solo appearance on vinyl. Playful forwarding drums running hand in hand with a laid back wuthering synth line, carrying her melting voice right in it´s fountain.
"Benzin" on the flip side is a much slower, charming impish early morning jam by INIT (D'Alò & Benedikt Frey), based on a simple 808 infrastructure that leaves space for weird guitar riffs, wavy vocals and a bassy undercoat.
Release date 28.06.2019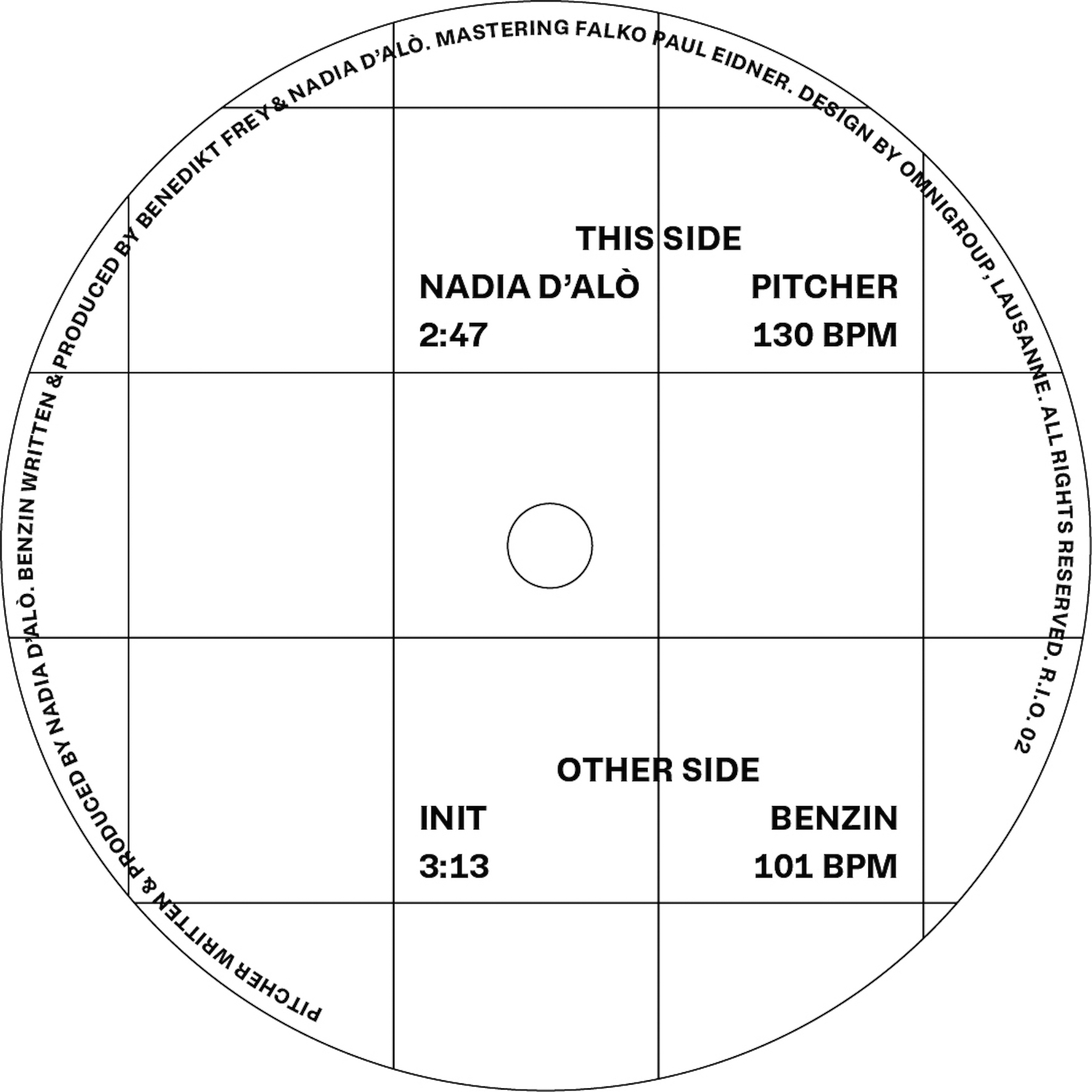 Keys are Benedikt Frey and Chris Cox, the front and rear covers of a lucid narrative of an incomprehensible nature. Substance induced Hara-kiri, a human consciousness leaving it's temporary and insignificant vessel, a motorcycle ride through the sands of a desolate Martian desert or a twisted eternity dissolved inside Pandora's Box. These are just a few of the scenes effortlessly evoked by the epic yet somehow erotic omnibus of slow-motion electronica that is Voltage. In a time dominated by robotic beat and melody, this 8 part expedition away from the dancefloor may surprise, disorientate and hypnotise. Allow Keys to seal you in their infinite vacuum of flirtatious melancholia.
Release date 01.03.2019