Nadia D'Alò, INIT
Pitcher
RIO02
RIO02 is a split 7inch between Nadia D'Alò and INIT.
"Pitcher" is Nadia D'Alò's very first solo appearance on vinyl. Playful forwarding drums running hand in hand with a laid back wuthering synth line, carrying her melting voice right in it´s fountain.
"Benzin" on the flip side is a much slower, charming impish early morning jam by INIT (D'Alò & Benedikt Frey), based on a simple 808 infrastructure that leaves space for weird guitar riffs, wavy vocals and a bassy undercoat.
Release date 28.06.2019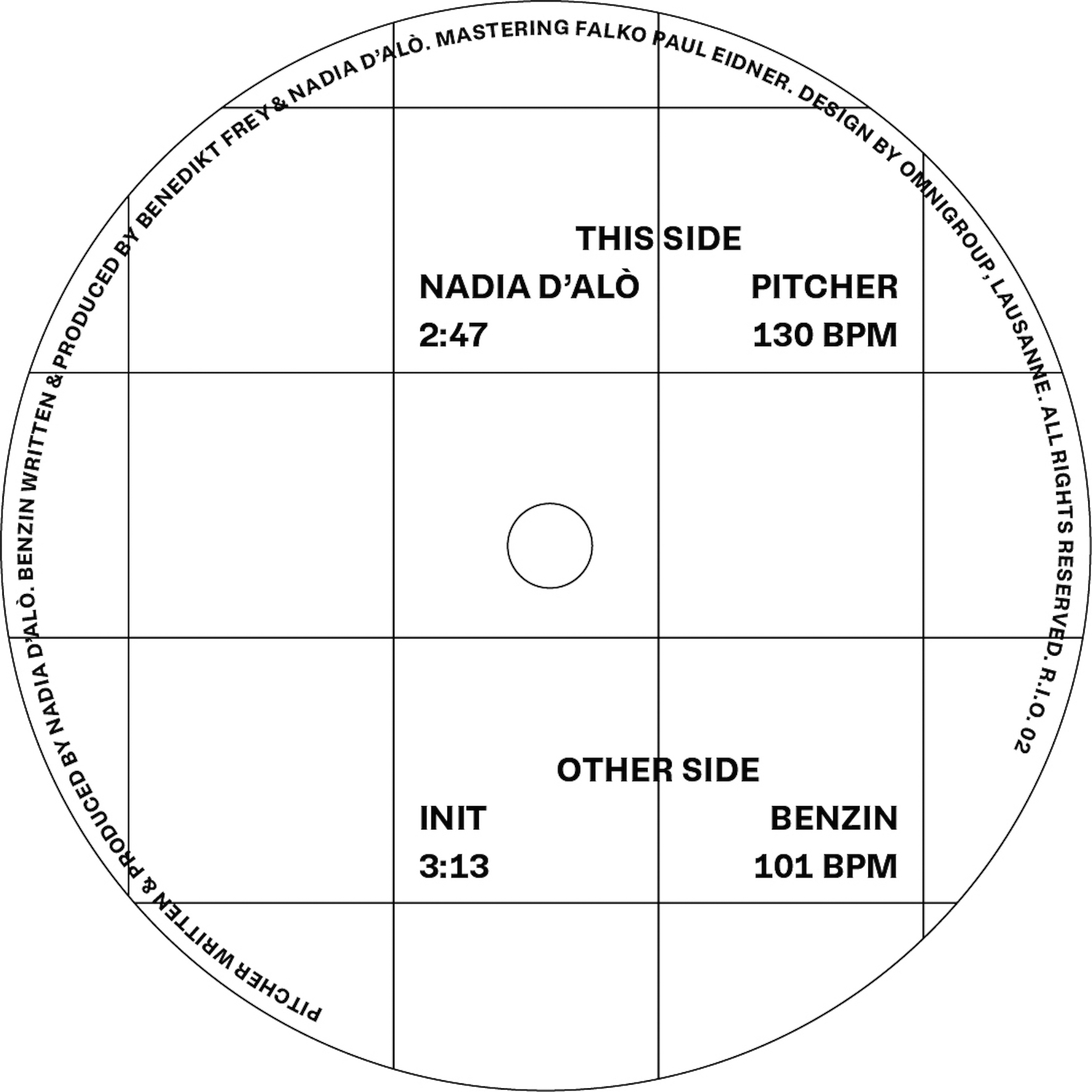 Keys are Benedikt Frey and Chris Cox, the front and rear covers of a lucid narrative of an incomprehensible nature. Substance induced Hara-kiri, a human consciousness leaving it's temporary and insignificant vessel, a motorcycle ride through the sands of a desolate Martian desert or a twisted eternity dissolved inside Pandora's Box. These are just a few of the scenes effortlessly evoked by the epic yet somehow erotic omnibus of slow-motion electronica that is Voltage. In a time dominated by robotic beat and melody, this 8 part expedition away from the dancefloor may surprise, disorientate and hypnotise. Allow Keys to seal you in their infinite vacuum of flirtatious melancholia.
Release date 01.03.2019